(This is a 5min read. Too busy? We've prepared a short summary). Přejít na českou verzi.
When we announced that the Festival will go online prior to the first lockdown, my final words were "Thank you and see you on 23rd April 2021." Despite a fear of the unknown we all felt at the time, we simply didn't see this crisis last longer than the end of 2020. Even during summer, I was cautiously optimistic, still believing the 2021 Festival would somehow go ahead as planned. 
On top of that, the 2020 online edition went incredibly well – better than I expected, if I'm honest. I was surprised at how many positive comments our team has received for working hard to overcome a difficult situation. We tried to bring you something other than a bunch of glorified webinars and it seemed to have worked.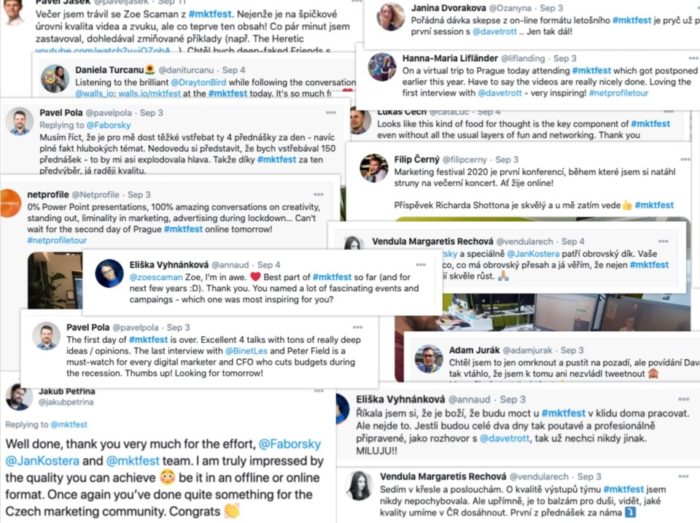 Despite all that, I wanted the next Festival to be 'old-school' again. More than 2.000 attendees in the cushy seats of the Congress Centre, a monumental party… A proper Festival. But by the end of September, it was becoming apparent that's not an option, at least not yet. 
I'll be blunt – big industry events you remember from the past are dead in the water, for at least another year or two. 
Sure, we considered moving the event to late 2021, but the speakers aren't keen to commit to any kind of international travel these days. I mean why would they, when all of a sudden they can consult the world's greatest brands from the comfort of their living room. Signing a contract that binds you to travel half the world to stand on a stage for 30 minutes seems totally anachronistic right now.
But this isn't the main issue. Simply put, if we stubbornly insist on an offline event in 2021, we'll bring about a depressing amount of uncertainty for everyone involved – our attendees, vendors, partners and the whole team. And given that nowadays, uncertainty is something I'm sure we all have an ample supply of, we're choosing a different path.
The next Marketing Festival will be – partially – online again
This year's Festival taught me a valuable lesson – online education might just work even better than offline *if* you invest a monumental amount of time and resources in its production. People seem to go back to the talks much more often and I was frankly staggered by the amount of people who said they prefer this format to the way things used to be. 
So once again, the 2021 conference will take place online – with better filmed lectures, more speakers, more interaction between speakers & attendees, workshops and a proper, offline party in Prague. Networking and parties are the most fun part of any Festival and we definitely don't want you to miss it in 2021.
So… How's this going to work?
If you have a valid ticket for 2020, good news: You don't have to do anything. No extra payments or forms to fill – you automatically get access to the online Festival 2021, the party and the possibility to attend paid workshops. 
Standard tickets for Marketing Festival Online 2021 will start at 150 EUR (not incl. VAT) and you can expect all the details on the lineup to be released in a few weeks on our website. 
We've been working on the lineup for a while and we can already tell the new format is making it much easier to bring names that have always been difficult to reach for us. I'm very excited that we'll be able to present a great speaker that has eluded us so far – Ogilvy's Rory Sutherland! 
We'll also welcome the marketing superstar that is Prof. Mark Ritson, armed with a new lecture and – hopefully – two all-day workshops. Then it's Dr. Helen Edwards, Richard Shotton and at least five more amazing speakers we've never had over at the Festival. 
We'll once again travel the world and film a unique lecture with all our speakers – exclusively for Marketing Festival. This time around, I'll also be participating in all of the shoots to keep an eye on the quality of the production. Then, in September of 2021 we'll stream the whole Festival, including live discussions and Q&As with the speakers.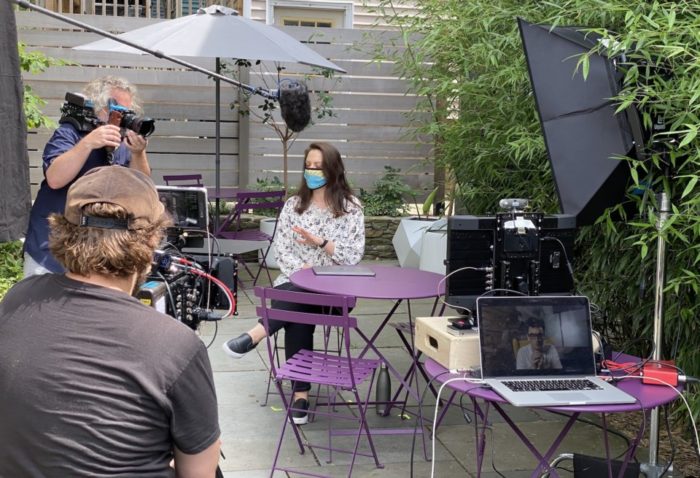 But let's not get ahead of ourselves here. 
If you have a valid ticket for 2020 and you don't feel like this proposal is fair, I'm really sorry to hear that but I do of course fully respect your decision. Feel free to e-mail us at info@marketingfestival.cz by 15th January 2021 and we'll give you a refund of 140 EUR (not incl. VAT) for your ticket. 
I firmly believe this is the only way we can bring you first-class educational content and entertainment without subjecting you to unnecessary compromises and uncertainty.
I can't wait to get working on this and I'm so excited to see the result.
Keep your fingers crossed, we'll start filming soon!
Recap
The next Festival will be a mix of offline & online activities, in September 2021

Conference & main workshops will be online
Party & some workshops will be held offline, observing Covid safety rules

Tickets

Ticket holders for 2020 are automatically given access to the whole 2021 event – a conference, party and possibility to register for paid workshops
Everyone else can buy tickets on our new website that we'll launch in a few weeks. Tickets will start at 150 EUR (not incl. VAT)
If you have a 2020 ticket and you don't think our offer is fair, please e-mail us by 15th January 2021 at info@marketingfestival.cz and ask for a partial refund of 140 EUR (not incl. VAT)